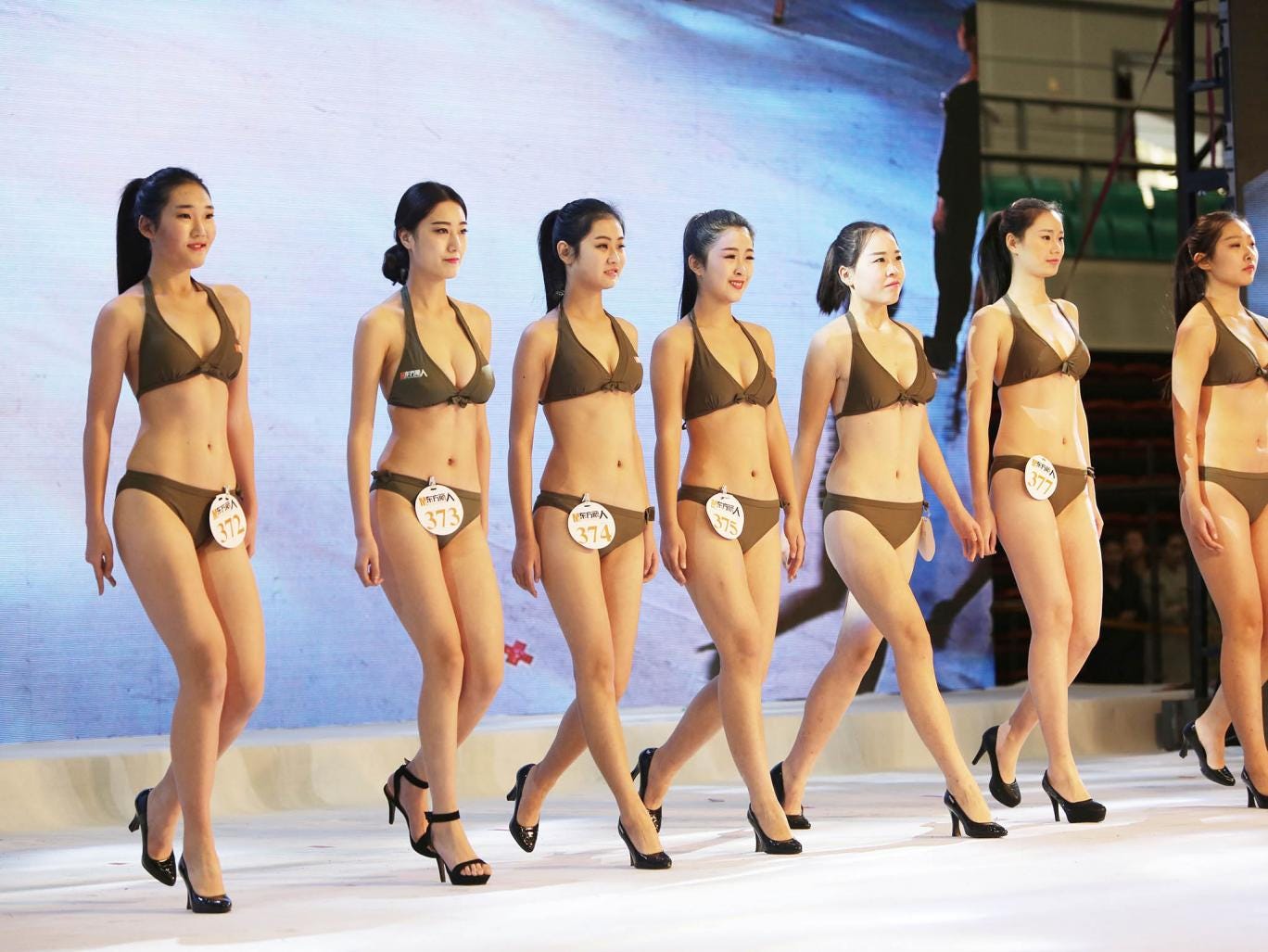 Women in China have taken part in a bizarre audition to either become either models or flight attendants.
More than 1,000 graduates from a school in Quingdao, north-east China, attended the annual auditions in the hope of becoming either a model or an air stewardess.
Those auditioning were hoping to gain contracts in either the world of fashion or aviation, and walked up and down stage in bikinis and air stewardess uniforms as they were required to meet physical requirements.
The criteria included women being elegant, slim, having a sweet voice and having no scars visible on the exposed areas of their skin.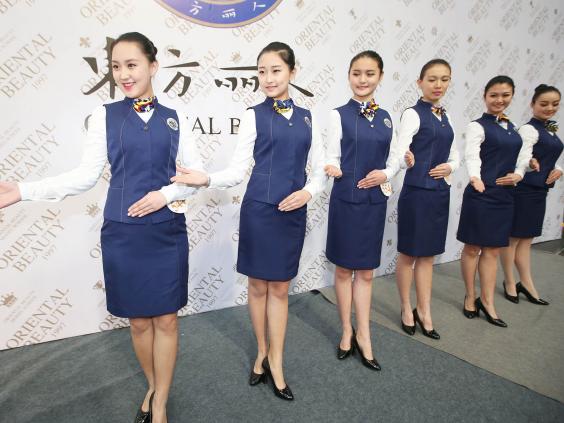 In order to be successful, women needed to be at least 5ft 6in in order to be a flight attendant. But, according to the Daily Mail, the event hosts "Oriental Beauty" say on their website that if candidates are really beautiful, they will be accepted if they are 5ft 5in.
The audience is made up of people from modelling agencies and airline training agencies, who have come from nearby provinces including Shandong, Hebei, Shanxi, Anhui, Jiangsu and Jilin.
The event hosts, who are a modelling agency, say the yearly auditions are a way for recruiters to find the newest talent, as well as for graduates to establish themselves.
Source- Independent UK