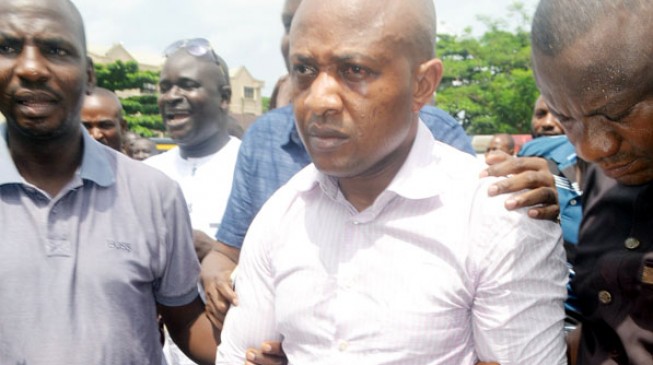 According to The Sun
, one Ngozika Ezeokoye, believed to be the secretary of the company, is currently in police custody.
Evans was said to have confessed to the police that he used the proceeds from kidnapping to establish several businesses, including a haulage company that has not less than 10 trucks.
He reportedly accessed the financial worth of some those who patronised his haulage company and made them his victims.
Evans allegedly told the police that four of the most recent trucks acquired were got from the N150 million ransom paid by Donatus Dunu, one of his victims.
According to the newspaper, Ezeokoye told the police that she did not know her employer was into kidnapping.
"I used to work with a bank till I retired because of the poor condition of work. I got a job with CMT motors in 2015," Ezeokoye said.
"Initially, our warehouse was in Apapa till they moved us to 235 Ago Palace way in Okota in 2016. My job was to take note of trucks that go to work, their destination and amount due for each trip.
"The company has eleven trucks and all the vehicles original documents in my possession. The name of my boss is George Onwuamadike and every money is paid into Chinwuba multi trade limited.
"I was paid N70,000 a month. I only knew about it on TV. I did not run away, I only travelled to visit my uncle in the village when I received a call that I should bring the documents. I was planning to come to Lagos when the police arrested me."
Olarinde Famous-Cole, spokesman of the Lagos state police command, could not be reached for comment as he neither answered his calls nor responded to the text message sent.
On August 30 when Evans was arraigned at an Ikeja high court, he pleaded guilty to a two-count charge of conspiracy and kidnapping and was
remanded at the Kirikiri prison
.