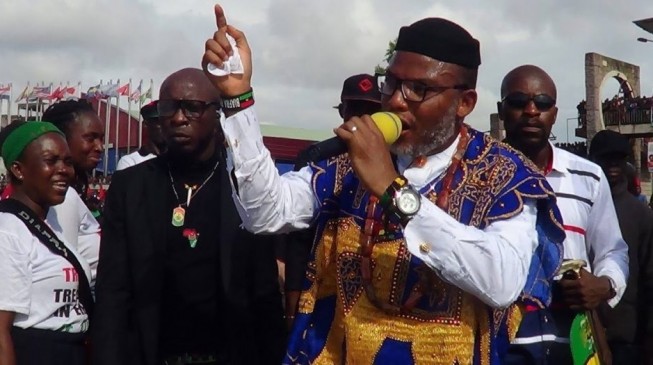 Aisha Buhari, wife of the president, says Nnamdi Kanu, leader of the Indigenous People of Biafra (IPOB), gained grounds while her husband was receiving medical attention in London.
During the 103 days which Buhari spent treating an undisclosed ailment in the UK, Kanu reached out to thousands of his supporters, vowing to ensure the realisation of Biafra.
Speaking at the presidential villa in Abuja on Monday, Buhari's wife said the absence of the president created a setback.
"As a result of the president spending several months outside Nigeria, a 40-year-old man who was still living in his father's house created a state out of a state and that is a major set back for the country," she said.
During his first nationwide broadcast after he returned to the country in August, Buhari ruled out the demands of IPOB and its leader.
He said the unity of the country had been settled.
Kanu has not been seen in public since September 16 when the military raided his residence in Abia state.