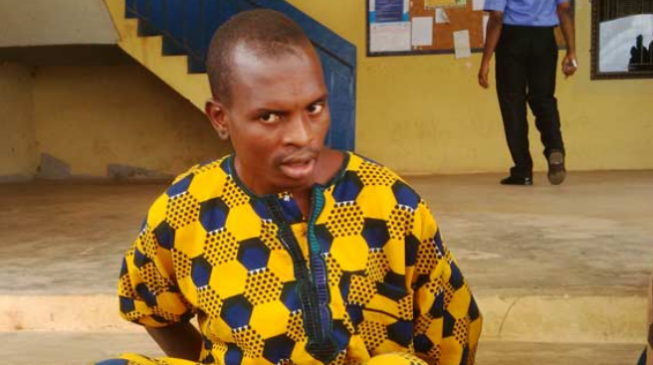 Mohammed Bashir, a suspected member of Boko Haram, says the insurgent group was planning to carry out attacks in Ondo state before he was arrested.
Speaking while he was paraded on Thursday by the police, Bashir who was arrested in Akoko south-east local government area of Ondo, described himself as an "officer in Boko Haram" and said "killing means nothing to us".
The suspect told journalists that since he joined the sect he had participated in many of the attacks in Borno and Nasarawa states.
"I am an officer in Boko Haram, I was arrested by the police when I wanted to go and eat. Other members of the gang and I have been meeting in the bush on how to carry out attacks on Ondo state," he said.
"I left the meeting to go and eat when the police arrested me. Killing means nothing to us. I have once killed two people with gun. I killed one man and a boy; we just kill people at will.
"We kill people because we believe that those practising western education are evil doers and we must kill them."
Gbenga Adeyanju, police commissioner of Ondo, said they were working to ensure the arrest of other Boko Haram members that may be in the state.
"If they (Boko Haram) remain in this state, we will get them; it is our work, we know how to get them," he said.
The police commissioner further called on the residents to support security agencies by giving out information that would lead to the arrest of criminals.